GALLIC THUNDERBOLT
The story of René Leclézio and Lonrho Sugar
compiled by Jerry Gosnell
Lonrho Sugar Corporation, one of Africa's most successful sugar companies, was the creation of one man, René Leclézio, who nurtured it from its infancy at SUCOMA in Malawi in 1965 to become an international force in the sugar world by the time he retired in 1994.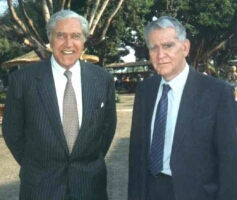 René Leclézio was Lonrho's "Gallic Thunderbolt" but without the backing of Tiny Rowland, the charismatic Chief Executive of Lonrho, the story would have been very different. Tiny and René were the perfect team. Tiny gave René all the corporate and political support he needed, but knew when to stand back and let René run the show the way only he knew. René became Tiny's most trusted director and close personal friend and Tiny paid him the ultimate compliment by asking him to become Chairman of Lonrho in 1991.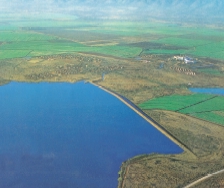 Following the creation of SUCOMA in 1965, it really all happened in a whirlwind spell of less than a year between October 1967, when Lonrho purchased Anglo Ceylon and General Estates' three sugar mills and estates in Mauritius, and mid 1968 when the dynamic duo engineered a reverse take-over of Swaziland Sugar Milling Company (SSM), bringing Ubombo Ranches under Lonrho control. Shortly thereafter, Glendale Sugar Milling was brought into the fold, thus creating an international sugar group with six, later with the addition of Dwangwa seven, mills in four countries.

This book is not a biography of an individual, nor is it a history of a company. It is a collection of reminiscences written by the people who were close to René and the story of the group he created, told by the men and women who were there.